Beyond the Formula Endowed Scholarships
Beyond the Formula Endowed Scholarships Monroe Community College Professor Emeritus Bob Johnson and colleagues from the Mathematics Department started the Beyond the Formula Scholarship as a legacy of the Beyond the Formula Statistics Conferences held at Monroe...
Christine Smith Memorial Endowed Scholarship
The Christine Smith Memorial Endowed Scholarship was established to honor the life of Christine Smith, an alumna of the MCC Nursing program. Chris was an experienced and devoted nurse who transitioned to nursing as a second career and worked in the Blood and Marrow...
Coen Moore Memorial Scholarship for Nursing Students
The Coen Moore Memorial Scholarship for Nursing Students was established by the friends and family of Coen Moore, a 6 year old boy who battled neuroblastoma, a rare form of childhood cancer. It was Coen's journey that inspired his mother, Kailey Hamilton '16, to...
Dakota Podlaski Memorial Scholarship
In loving memory of Dakota Podlaski, who was tragically killed in a drive by shooting, please consider making a charitable donation to the Dakota Podlaski Memorial Scholarship. From a very young age, Dakota wanted to become a police officer. From his first "police...
Family and Friends of Linda Curran '79
Linda Curran '79 Memorial Student Aide Scholarship was established in 2013 to honor the memory of Linda Curran, an MCC alumna and long-time employee of the college. She touched the lives of countless students by acting as a mentor to the student aides employed in her...
Farash Foundation First in Family Scholarship at Monroe Community College
Max Farash was a successful Rochester businessman and entrepreneur who immigrated to the U.S. with his family as a young boy. He started working in high school and went on to become one of New York's biggest real estate developers, but never had the opportunity to...
Finger Lakes Dental Care Scholarship
The Finger Lakes Dental Care established this scholarship in January 2021 to support future dental hygienists as they pursue their education and their goal to give back to the community through a career in the dental field.
Friends, family and colleagues of Pamela D. Korte and Deborah L. Seelos
In honor of the retirements of Pamela D. Korte and Deborah L. Seelos, please consider making a charitable donation to the Nursing General Scholarship Fund. Each of these colleagues has showed tireless commitment to Monroe Community College, the Department of Nursing...
Gavi Springut Scholarship
This scholarship was created by his devoted parents, Jeffrey and Lyn Springut, to honor the memory of Gavriel (Gavi) Springut, an MCC alumnus, who majored in Communications. His internship on John DeTullio's Sports Talk Radio started a relationship of several...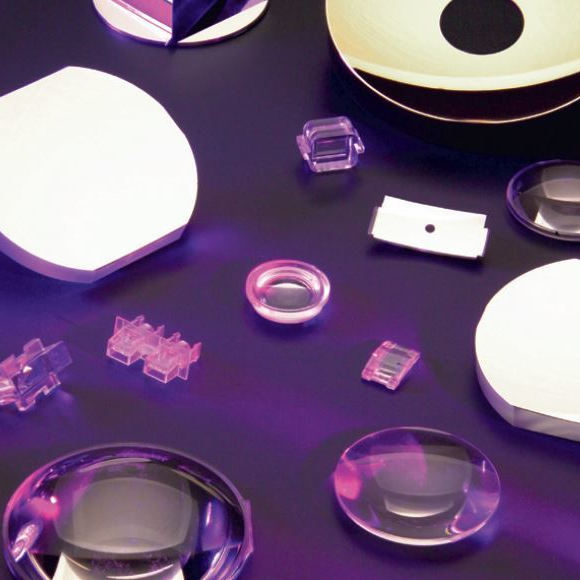 Harry Germanow Endowed Scholarship
This scholarship is in honor of the 100th anniversary of the Germanow-Simon Companies - G-S Plastic Optics and Tel-Tru Manufacturing Company – and is dedicated in memory of the company founder, Harry Germanow, and to honor generations of employees who contributed to...
Jane L. Garr Endowed Nursing Scholarship
Jane Garr established this scholarship in hopes that it will change the recipient as the MCC Nursing Program changed her life. Like generations of nurses before her, when Jane Garr '68 graduated from Monroe Community College, she pledged to "endeavor to seek new...
Jean Willis and friends and family of Tim Karnisky
TIM KARNISKY MEMORIAL SCHOLARSHIP FOR FIREFIGHTERS To support deserving students and aspiring Firefighters as they complete their education in Monroe Community College's Fire Protection Technology program and to provide a legacy in the memory of Tim Karnisky. ...
Juliane Marino Memorial Endowed Scholarship Fund for Student Nurses
Established in 2010 to provide financial support to students in the Nursing Program at MCC and to recognize the outstanding care MCC nursing graduates provide in the community. The scholarship is in memory of Juliane Marino. Julia was a passionate lifelong learner...
Lewis Tree Service
The Lewis Tree Service Scholarship honors the commitment and generosity of Thomas "Duke" Terry to Lewis Tree Service and its employees. It reflects the philosophy of Duke and the entire Lewis Tree Service family of giving back to the community and assisting those in...
Margaret Wall Memorial Scholarship
To support deserving, adult students in Nursing and to honor the memory of Margaret Wall. Margaret was a graceful, kind, considerate a loving person and nurse who passed away on February 2, 2017 at the age of 94. The scholarship is established by her loving...
Marilyn McCleary and G. Christopher Belle-Isle '67
Chris, a member of MCC's third graduating class and director of the Career and Transfer Center (retired) and his wife Marilyn, a gifted painter who has worked in the fine arts for over 40 years, have a passion for helping students realize their education, career and...
Mary P. Nolan Performing Arts Endowed Scholarship
The Mary P. Nolan Performing Arts Endowed Scholarship was established in 2016 to honor the memory of Mary P. Nolan, loving mother, sister, and friend and dedicated employee of Monroe Community College. This scholarship supports MCC students who share Mary's passion...
Officer Daryl Pierson Memorial Scholarship
Established in 2015 to honor the memory and service of Rochester Police Officer Daryl Pierson, who died in the line of duty in September 2014. The scholarship will support MCC students studying Criminal Justice and will honor and recognize Officer Daryl Pierson's...
Patricia Flynn Soltys '72
Patricia Flynn Soltys Endowed Scholarship MCC alumna, Patricia Flynn Soltys '72, established this scholarship in 2006 to provide incoming freshman with financial aid to help prepare them for their desired career in manufacturing, technology or business.
Professor V. Sumati Devadutt Award for Academic Excellence
Professor Devadutt joined the faculty at MCC in 1968 as a member of the History and Political Science department, teaching courses in Western Civilization and eventually transitioned to teaching courses in Sociology. Over a 40-year career at MCC, she held leadership...
Richard A. Nasca Memorial Scholarship for Optics Excellence
Richard A. Nasca was a passionate leader and dedicated volunteer working to advance the Monroe Community College Optical Systems Technology Program. A member of the MCC Optics Advisory Committee, Rick worked closely with colleagues and friends at the MCC Foundation,...
Robert Strong Family Scholarship
Established in 2016, the Robert Strong Family Scholarship supports MCC students pursuing a career pathway through an accelerated or one-year certificate program. It was established in memory of Robert Strong, a Kodak retiree who believed in the value of...
Rochester McDonald's Hospitality Scholarship in Memory of Richard M. Guon
To provide scholarship support for deserving Monroe Community College students in the Hospitality program with a preference for supporting a McDonald's employee. The Rochester Operators McDonald's Association Corporation (ROMAC) wishes to pay tribute to Richard M....
STAR Power Endowed Scholarship
This scholarship was established to provide financial support for single parents attending MCC. The following astute, forward-thinking philanthropists lead the STAR Power Scholarship Initiative: Kathleen K. Bromley Essie Calhoun-McDavid Julie Camardo-Steron/...
Teresa C. Schottler Memorial Endowed Scholarship
Established in 2011 in memory of Teresa C. Schottler and reward outstanding student success at MCC. The scholarship seeks to support exemplary students with above average passion and academic performance in Hospitality Management.
THE BERNICE AND GEORGE J. COURY MEMORIAL SCHOLARSHIP
To honor the memory of Bernice and George J. Coury, who understood the importance of a college education. George had a very robust life: was a civil worker in the NAVY, an instrument maker, a valuable engineer. Both Bernice and George were in the peace corps and...
The Borbee Family
The Donald B. and Kathleen R. Borbee Memorial Scholarship was established in 2017 as a permanent and everlasting tribute to Donald and Kathleen – loving parents of 11 grateful children and 18 grandchildren – who encouraged the pursuit of education and continually...
The Frankie Valente Memorial EMS Endowed Scholarship
EMTs and paramedics are vital to every community. As first responders, it is their duty to have the skills and training to provide life saving aid to an individual during some of the most trying situations in their lives. These amazing people always put stranger's...
The Martha Maher-Garcia Memorial Scholarship
To honor the memory of Martha Maher-Garcia, former Director of Human Resources at Monroe Community College and champion of educational opportunities for Rochester women. The Martha Maher-Garcia Memorial Scholarship is intended to support deserving mothers as they...
The Owen Schwartz Memorial Scholarship
Owen Schwartz never had it "easy," but he didn't let that stop him from living his best life. He persevered through challenges that would've deterred many of us to achieve a Star ranking in Boy Scouts, write for the school yearbook, and participate in...